Zak's Great North Run Journey.
The Great North Run 2018
Always wanted to take part in the Great North Run for a charity that is close to me, this is the year I will be doing just that.
Diagnosed with a rare liver disease known as biliary atresia at birth and waited 8 years for an organ donor, surgery went ahead in Londons Kings Cross College in 2001. I was well looked after and supported by; surgeons, doctors plus nurses and loved by family and friends during that time and still to this very day.
My mother passed away after her battle with ovarian cancer in early June 2017. I knew then that I want to support those who had helped me more than ever, in the same way, that my mother had all her life. By doing that I will personally match the funds raised on my page to Children's Liver Disease and donate it to Target Ovarian Cancer.
My story was published in the local Teesside newspaper the Northern Echo and shared online via social media by the Children's Liver disease foundation.
The day of the run
If anyone can come up with a good caption for the picture below, please email: zak@tadwebsolutions.com
After the race
Me and my brother meeting up after the run.
I can confirm I beat his time by 5 minutes, so that makes me the superior sibling.
Two seconds of fame moment, appearing on ITV news.
The donations 
As promised I donated the matched amount I raised from my just giving page and donated it to my brother's account, his donations are going towards Target Ovarian Cancer research.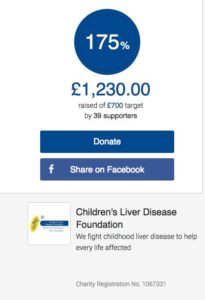 Articles
https://childliverdisease.org/?s=zak+durrani
http://www.thenorthernecho.co.uk/news/16685398.young-ingleby-barwick-man-determined-to-run-for-mum/