For this part of our Partners series, we caught up with Ben Sanson of Stockton-based brand consultants and design agency, Squegg.
We at Tad Web Solutions work closely with the local company on a number of projects. This includes our very own recent rebrand. We've had a great response so far, with great credit given to Squegg.
Who are Squegg?
Squegg are a brand agency from the North East of England, with locations in Stockton-on-Tees and North Yorkshire. Owned and operated by Creative Director, Ben Sanson, Squegg specialise in raising the perception of your brand. They help improve performance and increase profits through successful branding, graphic design and print management.
Furthermore,
Ben Sanson also operates as an interim creative director, where he works closely with your team, in your business, offering his creative skill set.
Speaking with Ben, he explains that the company "help build and establish your brand to attract and retain customers, ensuring you differentiate yourself from the competition.", which is something we at Tad Web Solutions can certainly vouch for.
Tad Web Solutions branding pre-October 2016.
Tad Web Solutions branding as of October 2016.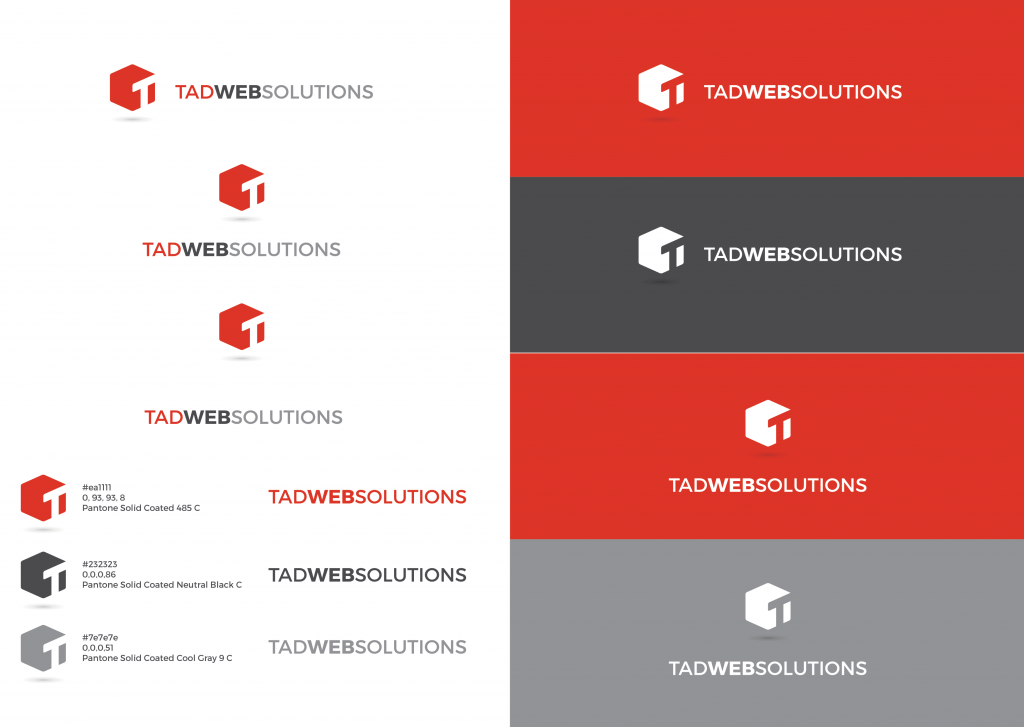 We work with a variety of clients, ranging from sole traders to SME's to large privately owned businesses, as well as with other creative and marketing agencies on a project basis.
Not only do the design agency claim to be a great Teesside design agency, they can also back it up.
Squegg's design was strong and creative and the whole package of branding and marketing was more than I could have hoped for. If you are rebranding or know someone that is over due a business facelift then I would not look past Squegg. – Russell Sawdon, BNI Durham & Teesside
I would recommend Squegg as an agency who are not only creative geniuses, but as an agency who are prepared to go the extra mile to keep their customers happy. – Catherine Scott, Catherine Scott Tax Consultancy
How do we collaborate?
Our team often collaborate on a number of projects. These can consist of working with startups to deliver a branding package and accompanying web solution, to designing detailed wireframes and user interfaces (UI) for the websites and online software that we then develop for clients.
You can find out more about Squegg, view samples of their work and commission them for your next project by visiting their website: http://www.squegg.co.uk