How To: Optimise Your Website for 2017
Happy New Year! Now that the mulled wine has wore off and the Christmas decorations are packed away once more, it's time to kickstart 2017 for your business online and optimise your website. It's pivotal, particularly for small businesses, that your website works for you. Here's our guide to ensuring your website is optimised for the year ahead. That said, please bear in mind that a well optimised website is reviewed and updated frequently, not just updated once and left for another 12 months.
Any links in the post are purely recommendations by the author. I, nor Tad Web Solutions, receive any commission or benefits from posting the links in this post. I hope you find them useful, like I have.
What do you want to achieve?
Before you're able to truly optimise your website, regardless of the year, you need understand what *exactly* you're looking to achieve. What would you classify as a visitor 'conversion', i.e. what would you like them to do? In most cases, this is make a transaction, create an account or contact you. Understanding what you want from your website visitors is key to how you optimise your website – your entire website is built to make conversion, and subsequently user retention, as easy as possible.
You'll have thought about this when you first created your website. Is your goal still the same? Do you still want people to contact you, or has your business grown to a point where selling through the Web (known as eCommerce) is a viable method? If this is the case, you'll want to refocus your aim towards creating transactions, and optimise your website to make checkouts as easy as possible.
1. Responsive Website
We've touched on this previously in my '5 Tips: What does my website need?' post. RWD (Responsive Web Design) is the method of building your website using percentages, rather than fixed-width, so that it can understand and adapt to the size of the viewing device. In layman's terms, a responsive website is built so that it fits the screen of your desktop or laptop, but can also scale down, moving elements where necessary to fit a tablet or mobile device. Google has a great tool, the mobile-friendly test, which will be able to tell you definitively if a certain page on your website is responsive – be sure to check all pages!
Responsive web design aims to make websites easy to use on all size devices by rearranging to fit any screen, which allows you to bring your businesses services or products to anyone on any device. RWD is particularly important to online sellers – a report in mid-2016 by performance marketing technology company Criteo revealed that 'almost half (48.9 percent) of all UK eCommerce transactions now take place on mobile devices.'
Tip: Open your own website in your computer's web browser. Gradually drag and reduce the size of your browser window – if your website scales down and elements move around or disappear, your website is responsive. If you're forced to scroll sideways to read your content, then your website is not responsive.
Useful Resources: Wikipedia: Responsive Web Design, Google 'Mobile-Friendly' Test
2. Website Images
It's great if you already have a responsive website, but do the images do your website justice? Does your website even have images? Images are an essential part of a website, understandably more so for eCommerce websites (online stores).
If you sell unique products, if you're an independent retailer for example, then quality photography for your website is a near essential. I would always recommend a professional photographer who has the knowledge and equipment to properly photograph and optimise your photos for the web, but this can quickly become costly. I would not recommend this, but with the rise in quality of cameras on smartphones you can soon snap your products yourself to illustrate to your audience exactly what you sell.
For brochure websites, or websites that do not sell products and instead use images purely for illustration and to break up text, there are various sites that provide stock photographs for you to purchase (some are free) and use on your website. These photos are professional and most are high resolution, the downside of course being that these images are anything but unique and will be found on various websites around the world.
Tip: Try to combine stock photography with genuine images. Having professional photos of your staff for a 'Meet the Team' page shows you use a professional photographer. Use a select number of stock photos on other pages to keep the feel of genuine images on your website. Too many obvious and generic stock images can make your audience question the authenticity of your website.
Useful Resources: Adobe Stock (premium images), Shutterstock (premium images), Pixabay (free images).
3. Search Engine Optimisation That You Can Manage
Search Engine Optimisation, often abbreviated to SEO, is the cumulative phrase for the factors that search engines like Google use to decide where your website should appear in search results. Google have always been tight-lipped about the factors that play a part in your 'ranking position' with search engines. There's a plethora of factors that Google use, and some parts of SEO should be left to professionals – optimising your site incorrectly can lose you website visitors and ultimately see you removed from Google results entirely.
Here's three features that are (believed to be) part of Google's ranking factors that you can manage yourself:
Duplicate Content: if you manage a company blog, make sure that the content you add is fresh and unique. Don't repost the same content from a different website or blog, and don't use the same content to create various blog posts. Search engines like new, engaging content just like a reader would. You wouldn't want to keep reading the same post, slightly reworded, over and over again, would you?
Trustworthy Links: sticking with if you have a company (or personal) blog. Make sure that you include links to trusted websites within your blog post content to support any claims you make or figures you present.
Site Usability: review your website often, and liaise with your website designers to maintain and improve your website's usability. For example, as your business grows and expands you may wish to add translations. Similarly, make sure that your website menu is easy to use, and that potential customers can find what they're looking for quickly.
3.5. Search Engine Optimisation That You Should Be Aware Of
Here's the top three commonly repeated 'known factors' to check with your website manager:
Meta Data: meta data is used to populate the results of a Google result. The large blue title of a search results is known as your 'Meta Title' and the small excerpt below is your 'Meta Description'. This should contain your business name, your key services and at least one key location at the most basic level.
Keyword Prominence: your page's target keyword should be in your 'Meta Title', your 'h1' tag and aim for it to be within the first 100 words of page content. Don't however compromise the readability of your text just to fit in keywords – this is 'keyword stuffing' and you'll be punished for doing so.
301 Redirecting: when you rename, move or delete a page from your website, perhaps when you delete a product, ensure that the URL of the original page is set to '301 Redirect' to an existing page, such as the product's new URL or its parent category if you've deleted it. This is done through a file called .htaccess, and means that website visitors aren't given a gloomy '404 Not Found' error and that the 'weightage' of the original page is transferred to the new one.
There's also factors such as sitemaps, page loading speed, domain age, breadcrumbs, SSL, WhoIs Privacy and much more that play a role in your website's position in search results, but aren't easily manageable without web know-how.
Tip: Review your website on a monthly basis and have others review it with you. This will help you find any wrong links, usability issues and provide you with valuable insight on another person's experience of your website. Use your website and act like a potential customer or client – did you find the product you were looking for, or was contacting your company easy to achieve?
Useful Links: myTasker: 205 Google Ranking Features, Google PageSpeed Insights, Broken Link Check
4. Plugin Updates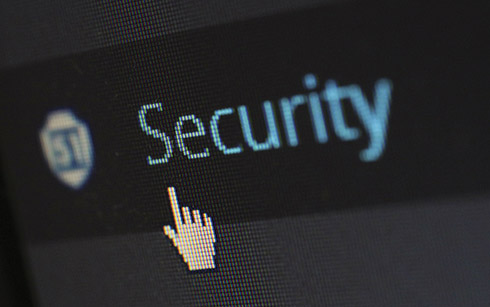 If your website is built using the ever popular WordPress framework, then you'll need to make sure that the plugins you use on-site are updated when new versions are released. They may include new features that you don't particularly need, but many plugin updates also enhance security. In a world where hacking is becoming more prevalant, your website needs to remain secure – failing to update your website makes you susceptible to attack.
Always remember to make a full copy of both your website files and your database before proceeding with any plugin updates. Websites today are often clever enough to revert to an old version if your update fails, but to be on the safe side always keep a copy of the last version of your website should you ever hit a problem. You may well need to ask your web developer or hosting provider to do this for you.
Tip: If your website is built in WordPress, check your /wp-admin/ panel on a weekly basis for new plugin updates. If you use the great WordFence security plugin, it'll notify you once via email once a new plugin version is released, too. That's on top of keeping your website secure from most threats.
Useful Links: SitePoint: A Guide to Updating WordPress & Plugins, WordFence for WordPress
5. Supercharge Your Website
Website speed is another factor that makes up part of your Search Engine Optimisation. To someone with no experience of web development, making your website faster is pretty difficult.
Working with your web developers, however, you can assess the following options as a starting point:
Caching: does your website using a caching plugin? Essentially this means your website server stores a copy of your website from a certain point in time, and shows this to website visitors rather than requesting and loading your website files every single time. This can have huge benefits in reducing the time it takes your website to load, but if you don't clear or 'purge' your website cache, your visitors may not see your latest content.
Content Delivery Network: also known as a CDN, can offer web security and speed benefits but can quickly become costly. With that in mind, I would personally only recommended a CDN for websites looking to seriously grow traffic numbers and expecting a large influx of visitors, such as a huge corporate site, a large blog or social network.
Web Hosting: this is something you are able to manage. You can contact your web hosting provider and they'll be able to recommend the best hosting package for you that can help to speed up your website and provide more space so that you can handle more web visitors. Your mission once you upgrade your hosting is to market your website and bring in those extra potential customers.
Useful Links: WordPress: WP Super Cache, MaxCDN, Tsohost Web Hosting
6. Understand Your Online Footprint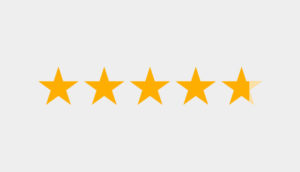 Optimising your website actually goes beyond just your website. You need to tie together your businesses email marketing, Social Media profiles, any free indexing sites such as Yell and any review websites such as Reviews.co.uk.
Social Media
Your Social Media profile gives you the ability to create a publicly visible personality to your business before anyone ever finds your website. Social Media can serve as a first impression for your business, but also a way to engage with current and potential customers – tweet about any sales or events you're having, tweet when you add a new blog post for example. Both of these posts give you a great, valid reason to provide a link to your website, at which point you're actively driving your Social Media following to your site, where customers can contact you privately and potentially purchase products or book services.
On Twitter, you have a section in your profile dedicated to your website URL, and Facebook now allows company pages to add a clear 'Call To Action' button, which you can utilise to point Facebook 'Likers' towards your website.
Email Marketing
Using tools like Mailchimp, you can create mailing lists of customers and anyone who opts in to receive updates about your business. Even including just a small segment in your latest newsletter or update email dedicated to the changes you've made to your website will drive (some) readers to your website to find out more. For example, in the Tad Web Solutions Christmas 2016 newsletter to existing clients, we wished our clients a Merry Christmas and informed them of closing times, but also included links to our recent blog posts and news about our company from throughout the year.
12% of recipients subsequently clicked on one of these links and were taken to our website. Email marketing is another way of driving customers to your website.
Reviews
With websites like Reviews.co.uk, once a certain number of people have reviewed your company, Google gives you a 'seller rating' of 1-5 stars. This then connects to your website and visitors will be shown a star rating of how people rate your company and/or products in search results – before they've even clicked onto your website!
Tip: Website optimisation works hand-in-hand with Social Media, hence both should be part of your eMarketing strategy. With a clear vision of what you want website visitors to achieve, a well designed, responsive and optimised website and some active marketing, you'll be able to make 2017 your best year yet for your small business.
Useful Links: Reviews.co.uk, Mailchimp